July 1st, 2008 niki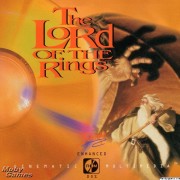 So I could get my hands on this hard to find 1993 CD-ROM version. I was pleasantly surprised to notice it indeed had redbood (CDDA) tracks, and here they are.
They were arranged from Charles Deenen's compositions by Eric Heberling. The main theme sounds more like the early PC version while the shire theme surprisingly sounds exactly like the SNES version. I'm sad the arrangements aren't that great too, as they lose much of the atmosphere of the originals by using an almost constant "blaring trumpet" synth style. Well, it's still pretty cool to have new versions. :3
Most ingame tracks are very long and loop a bunch of times. Track 5 sadly skips a lot, which I'll try to fix if I can find another ISO. Tracks 6 to 16 contain dialogues.
Enjoy ~
!!! 31-08-2008 edit: Track 5 updated with a repaired copy provided by Sagi ~