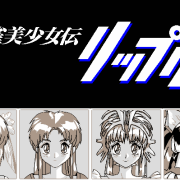 After quite a while, here a new pc98 game recording.
Mahjong Bishōjo Den: Ripple is an RPG hentai mahjong game from Foresight. This developer is not the most famous on the PC98, but is probably best known for Mado Gakuin R.
Only a little information can be found about this game and I could not find the name of the composer. I played the beginning to tag some of the tracks, but since I suck at mahjong, I could
find a proper name for only half of the tracks…
Hope you'll enjoy!
Olive